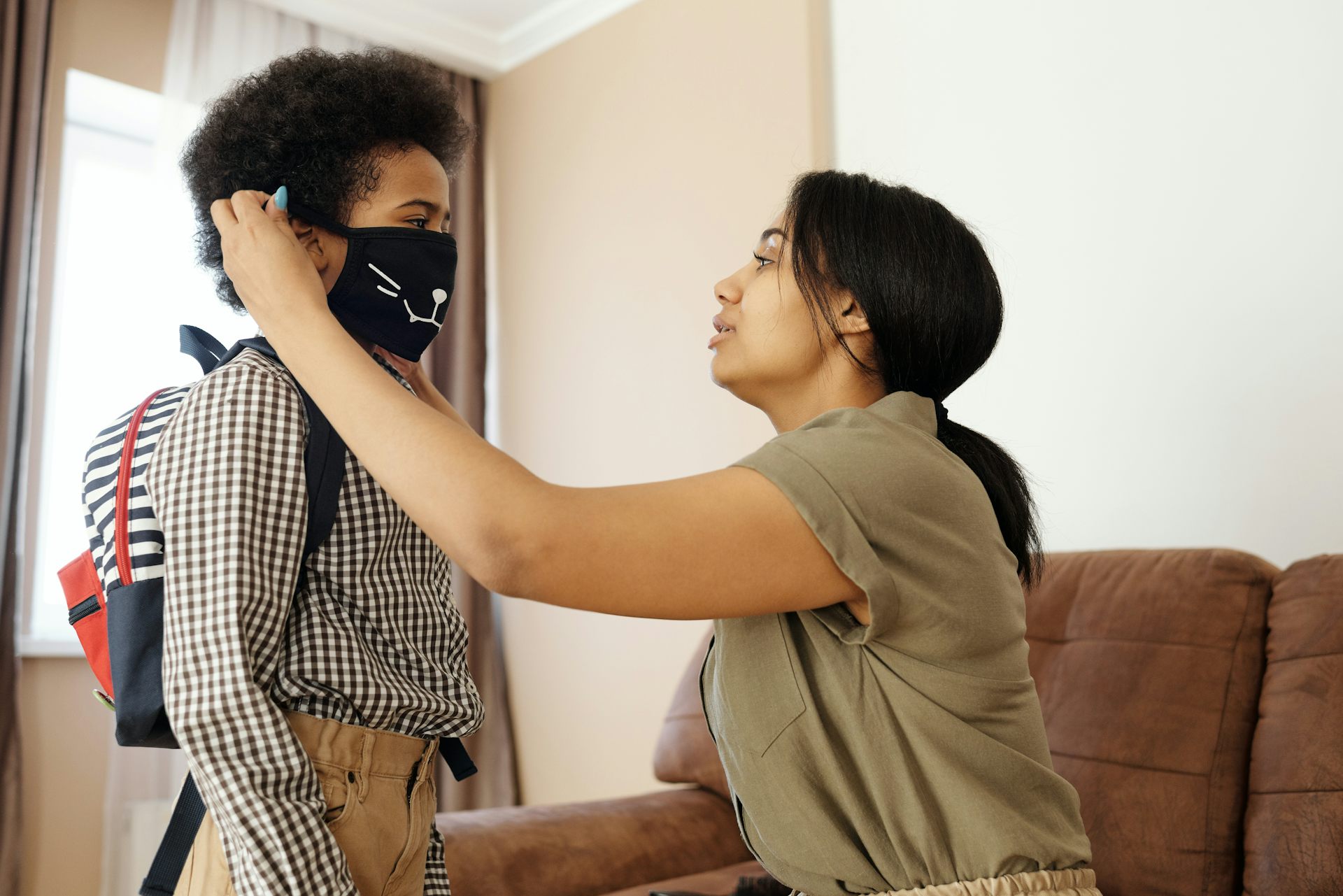 Starting school can be a trying time in both a child's and the parent's lives, especially if it is the first time the child is going to school. There is initial excitement, but that is usually followed with apprehension and anxiety.
The first year of school brings on excitement as well as dread.
The end of summer brings many things, but none so eagerly anticipated –or feared – than the beginning of a new school year. For first time parents, this can be a particularly trying time. Separation issues begin at an early age, but can last or reappear even after they have been assumed resolved; especially when a major change in a child's life occurs. School is definitely one of those times.
Naturally, your child will be fearful. After all, you have been a constant in his or her life since birth. Going to school – especially for an entire day – and being away from you is bound to cause anxiety. First and foremost, reassure your child that the separation isn't permanent and that you will see each other again after school.
Establishing routines and beginning traditions can help ease the transition.
Boundaries and routines can be a source of comfort for your child, as well as yourself. Granted, it may seem that all your child wishes to do is push those boundaries and upset the routines. However, the fact that they are familiar can help ease the passage into a new routine. Establish new routines for the school year that your child can look forward to before and after the school day.
Wake your child up early enough for the two (or more) of you to enjoy breakfast together. Enjoy a cup of cocoa (or coffee), and discuss the upcoming day. If you are sending a lunch to school with your child, let him or her help you with making up the contents of the lunchbox. As an extra treat, slip in a little drawing or photo (or a simple note of "I love you' if your child can read) in the lunchbox.
After school is out, make it a point to have an afternoon snack with your child. Talk about the day, what you did and what he or she did. If you have other children, include them in this ritual; let everyone discuss a highlight from their day.
It's time for Mom and Dad to establish routines, develop hobbies, or get out of the nest as well.
Parents can also feel the pangs of separation anxiety. They worry about how their child is adjusting to his or her first day of school, if he or she will make friends – the list of concerns and worries is endless. As tempting as it may be to drop an email to your child's teacher within the first hour or two, try not to.
If you're left alone in the house, it may be time to find a new way to occupy your time. While it can seem that the housework is never done, housework is not the only way to while away the day. Take up yoga, enroll for courses at a local college, or perhaps find a part-time job.
If there are any specific hobbies or activities you're interested in, now would be the time to pursue them. If you have other children; younger children who are not yet of age to go to school, this could also be used as time for one-on-one bonding.
It is important to find healthy outlets and activities not only to engage your mind but your body as well. For first time parents, the change from having your children (or child) always present to a child-free day can be challenging.
This is also a good time to reconnect with family and friends. Arrange coffee or lunch dates. Go out to a matinee. Joining a support group can also be helpful to first-time parents.
Eventually, both you and your child(ren) will establish a routine and fall into it. The trick is to find a routine that works not only for your child, but for you as well.